What Are Mezze?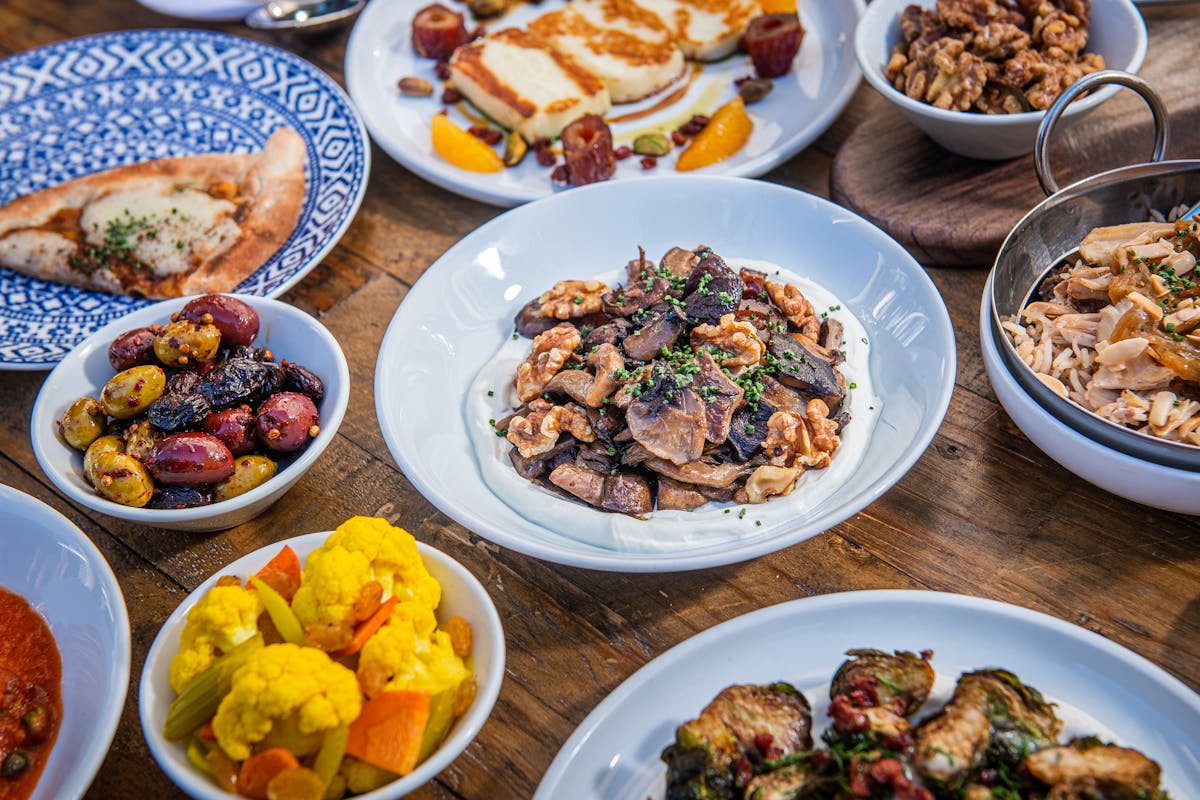 Mezze are the small plates of the Eastern Mediterranean, known regionally as meze, maza, or mezethes. Under the direction of James Beard Award-winning chef José Andrés, Zaytinya's menu reflects the rich regional diversity of classical Turkish, Greek, and Lebanese cuisines. Starting with authentic ingredients and traditional techniques, Zaytinya's talented chefs create original and unexpected dishes that bring these regional cuisines to a level never before experienced.
Each plate is meant to be shared Often thought of as party food, the small plates style of dining encourages socializing - a drink, a little conversation, and a few mezze shared by friends and family. The experience allows everyone to sample a wide variety of excellent spreads and cheeses, vegetables, meat, poultry, seafood mezze, and creative desserts. Plus, traditional coffees and teas complete the experience.
In addition, Zaytinya's wine list is the only in the U.S. to feature only the wines of the Eastern Mediterranean, including Turkey, Greece, Lebanon, and Israel. This region has quietly emerged on the world stage to compete with the established wine producing countries, with tremendous variety, value, and quality. And there's nowhere better to taste them for yourself and learn why. Combined with an exceptional and creative cocktail program, the Zaytinya bar is a destination in itself.