FRESHFARMS at Zaytinya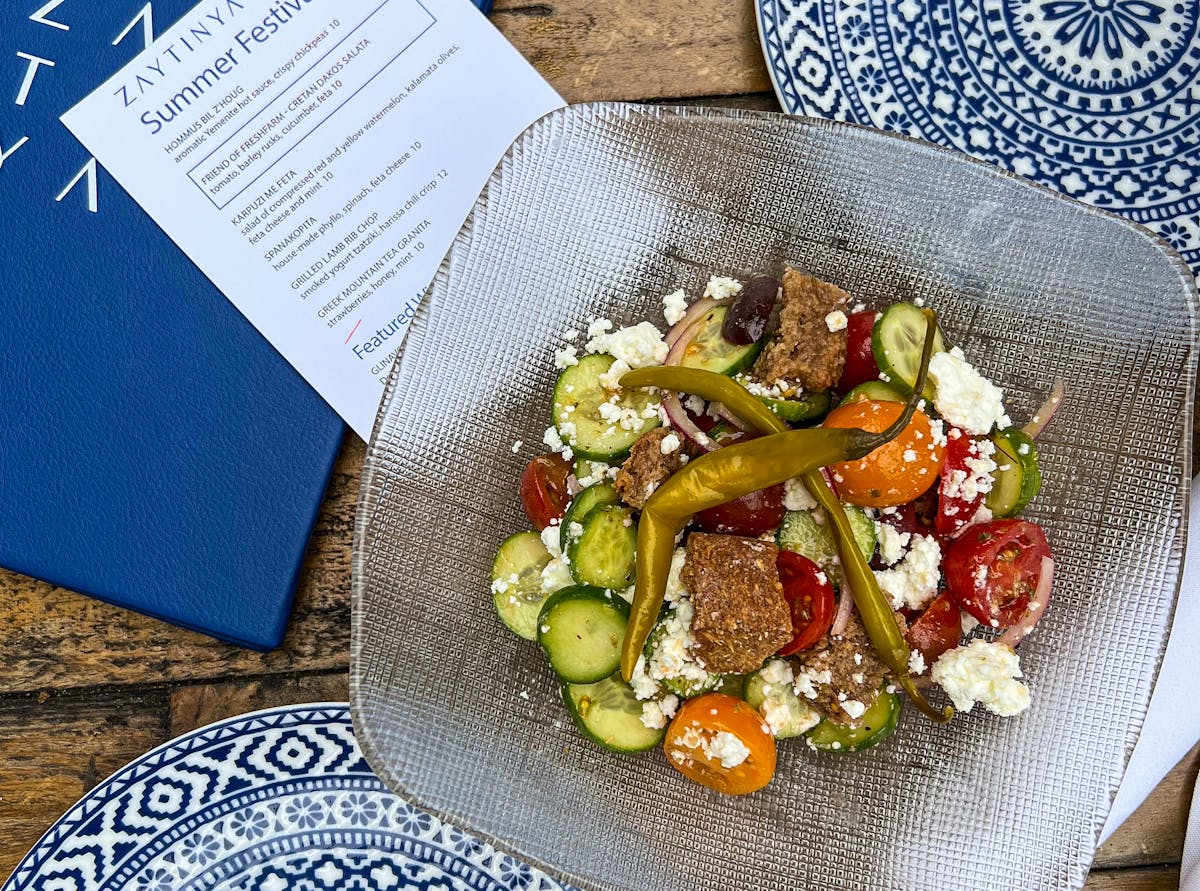 Summer is in full swing and one of our favorite ways to celebrate the season is with a visit to the local FRESHFARM market. To our chefs, there is nothing more inspiring than an abundance of local produce and fresh ingredients. At José Andrés' ThinkFoodGroup, we believe in supporting our local farmers and making fresh, quality produce available to all. Chef José has been integral to FRESHFARMS' growth and expansion into the Penn Quarter neighborhood, and now it's a weekly tradition for our team.
This month, FRESHFARMS celebrates its 25th anniversary, and chefs at local José Andrés restaurants are commemorating the occasion by honoring an ingredient from some of their favorite vendors.
At Zaytinya, we've chosen juicy tomatoes from Black Rock Orchards for our Cretan Dakos Salata. This traditional, hearty salad also features cucumber, olives, feta and barley rusks, a dense flavorful bread that's softened by the fresh vegetables!
Enjoy through the month of July only as we say Happy Birthday to FRESHFARM!